4-STAR TO 5-STAR GOLDEN CIRCLE LEADERSHIP POOL
Introducing the 5-Star Depth Bonus — Together We Achieve More
As the saying goes: If you want to go fast, go alone, but if you want to go far, go together. That's the mindset behind this brand-new bonus where success is built on teamwork.
With the 5-Star Depth Bonus, leaders can earn up to $25,000 per month if they and their team can earn a minimum number of Leader in Action points per month.*
This is an amazing opportunity to strengthen your team and solidify yourself as a true leader — a leader whose success brings success to their whole team — with an opportunity to earn a significant bonus for that success.
So, if you're ready to start building success for you and your team, here's how it works. To qualify for the 5-Star Depth Bonus, you must: 
Qualify for the Executive Lifestyle Bonus
Personally earn a minimum of 40 Leader in Action Points, with at least one point in each category
Achieve a Recognition Rank of 5-Star Golden Circle or Higher
If you qualify for the 5-Star Depth Bonus, you can earn a $125 bonus when Members in your 32PET earn 20 or more Leader In Action points in one month. To earn the $125 bonus on Members within your 32PET, they need a minimum of 20 Leader in Action points and 1 point in each category. The maximum number of times you can earn the bonus is shown in the graphic below.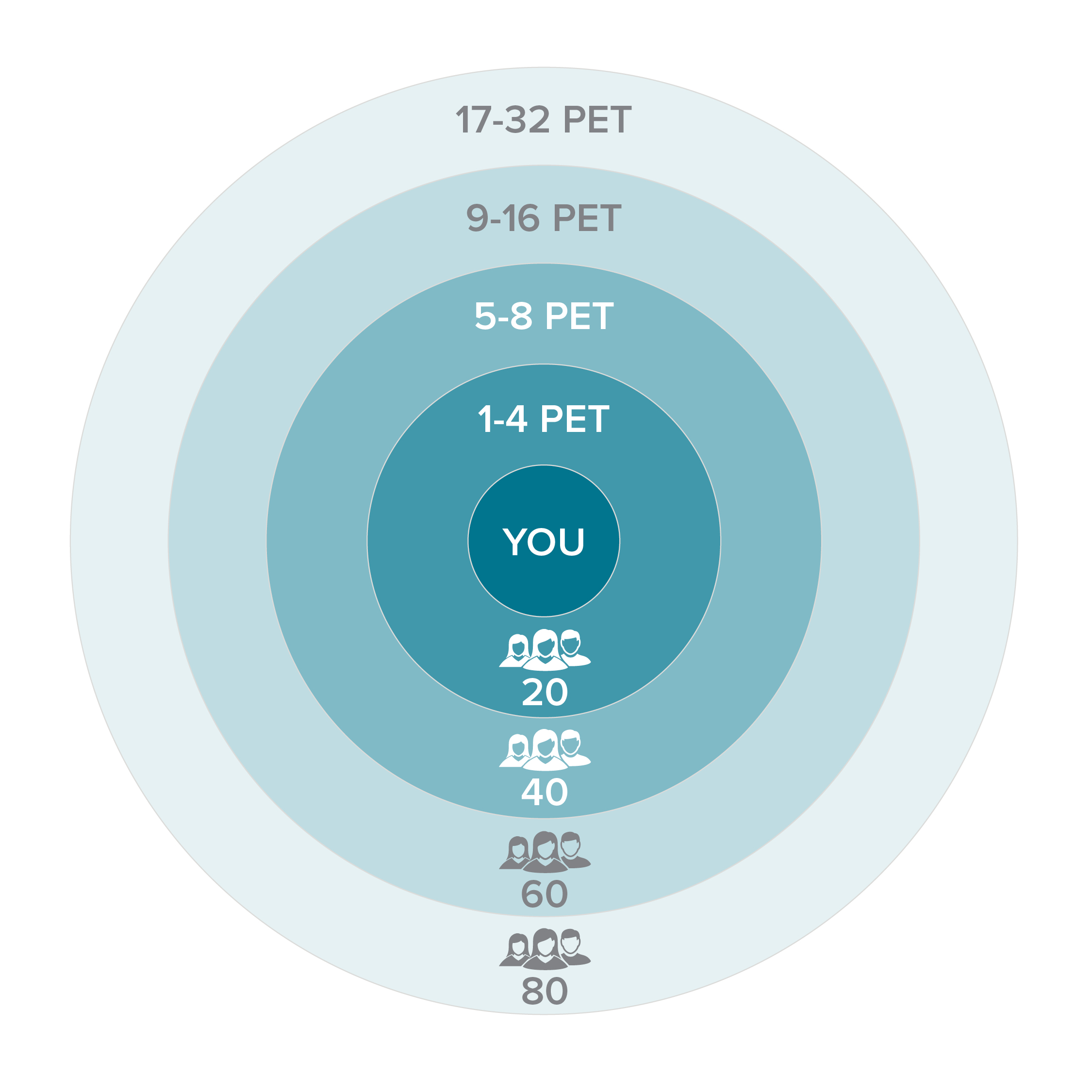 Dec. 28-Apr. 25 United States, Puerto Rico, Australia, New Zealand, and Europe. Starting Apr. 26–Jun. 27 Canada will also be participating.
Enrolments

and

P

ersonally

E

nrolled

R

ank

A

dvancements

are

combined across

Business C

enters

.

2PET enrolments cap at 20 across

Business C

enters

.

Active rank points cap at 16

for a

four-

week month

or 20

for

a five-

week mon

th

across

Business C

enters

.
You can utilise Leader in Action reporting in your Back Office to gain visibility into your team's progress. Simply log in to your Back Office, and navigate to Reports > Business > Promotions. The report will show as "5-Star Depth Bonus — 32PET."
1PET & 2PET enrolment points, and rank advancements to Consultant, Manager, Director, Executive and Crystal ranks are updated daily. All circle rank advancements and Weekly Active Rank points are updated a week in arrears.
*For illustration purposes only. This example assumes the best-case scenarios during the promotion period and is not a guarantee. The ability to earn income under the Isagenix Compensation Plan depends on many factors, including an individual Isagenix Independent Associate's business, social, and sales skills; personal ambition and activity; availability of time and financial resources; and access to a large network of family, friends, and business contacts. Isagenix cannot and does not guarantee any level of earnings. Even Associates who dedicate a significant amount of time, effort, and personal funds may not achieve a meaningful level of success. For average earnings, refer to IsagenixEarnings.com.