To keep you in the loop, we've rounded up some of the most important news as well as new information about business, events and products that you and your team need to know this Commission Month.
Clear a space on your vision board and set your sights on Celebration 2023 in Orlando, Florida!
We'll be taking the top 30 point earners with us on the trip of a lifetime. Earn points by enrolling new customers, retaining new customers, rank advancing and helping your team rank advance.
With only 30 spots available, you must be in it to win it! Opt-in via your Back Office by Sunday 29 January 2023 and you'll also receive AMPED Nitro for free!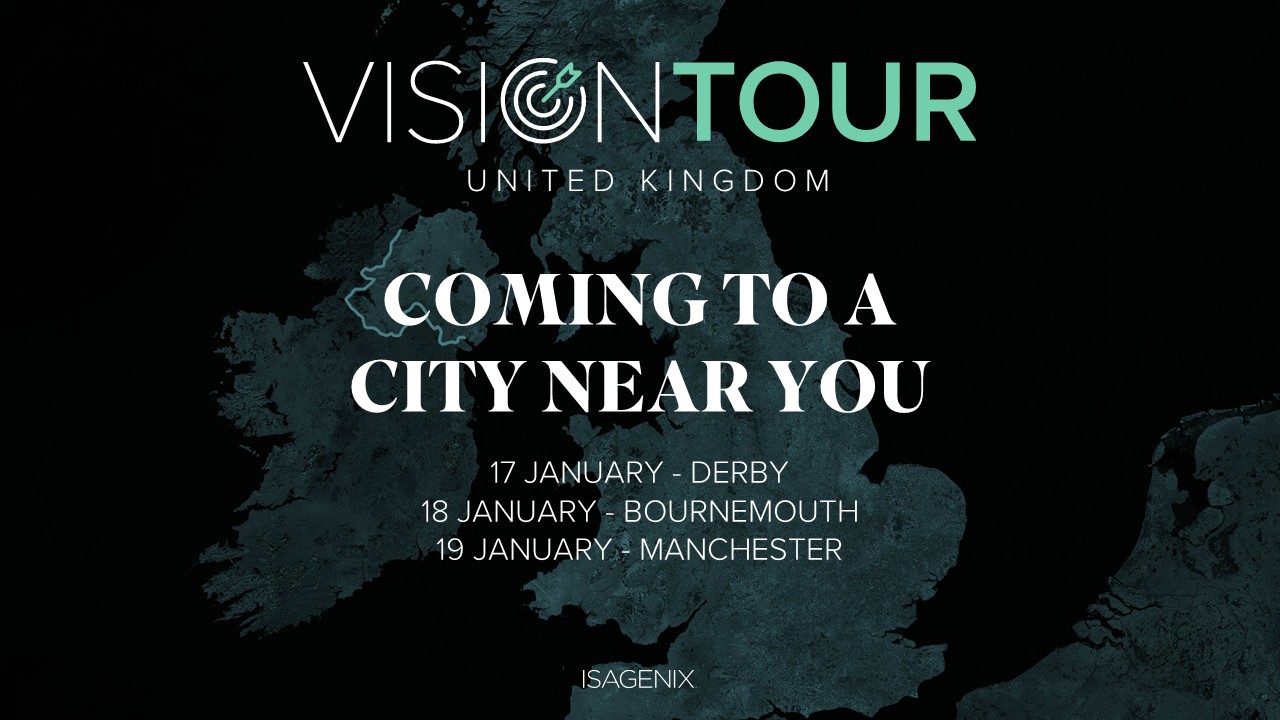 The Vision Tour is coming soon to a city near you! Get inspired by some of the top leaders in the network marketing industry as they share why and how Isagenix is changing the landscape of physical and financial wellbeing. Build the tomorrow you want. Purchase your Vision Tour tickets today for just £5 and bring a guest for Free!
Book now:

If you knew just five hours had the potential to change your business, would you invest your time? Every day next week, 23-26 January at 7pm (GMT), top leaders will be teaching you growth strategies to take your business to the next level.
Mon 23 Jan – Find People to Talk To with Michelle Stevens
Tues 24 Jan – How to Talk to the People You Find with Donna Young
Wed 25 Jan – The Business Opportunity with Michael Bockaert
Thurs 26 Jan – How to Follow Up with Kelly Verlez
Fri 27 Jan – EXTRA: Live Q&A with all trainers
Tune in and invite your teams
These calls are perfect for anyone who is ready to explore their maximum potential, live their ideal life and become unstoppable. So, whether you're just getting started on your journey or you're already a business builder who wants to take things to the next level these calls are the first step towards reaching and exceeding your 2023 goals.
To gain the most out of Grow Week, make sure you do the following:
Register here: https://bit.ly/0123GrowWeek
Download the Grow Week Checklist: https://eu.isagenixbusiness.com/grow-week/
The calls will be presented in English with Romanian and Polish translations available for all calls. Italian translations will also be available on 23 and 25 January only.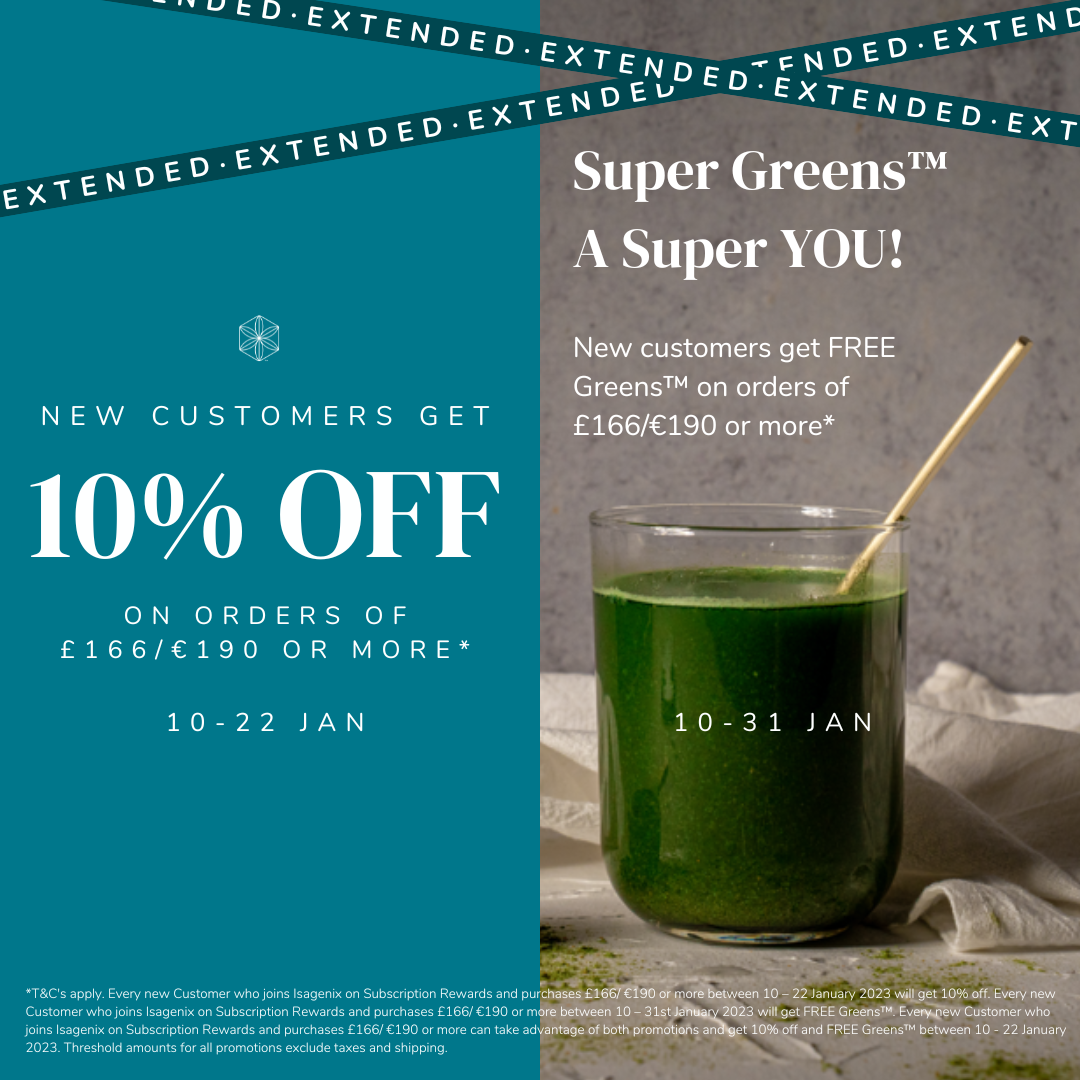 At Isagenix, we take pride in offering the highest quality products that create visible and effective results. We're continually investing and innovating to bring you better products, keeping us ahead of the game when it comes to your health and wellbeing.
With inflation still very high, we will shortly be implementing a price increase on a selection of products in our catalog. This increase is required to offset the continued rise in costs of raw materials, fuel, and manufacturing. These changes to pricing will take effect 1 February 2023. Updated price lists for your country can be found here.

To offer you and your Customers more options when it comes to pricing, we'll be introducing a new three tier pricing structure. From 1 February 2023, the following pricing options will be implemented.
Good – Guest Pricing
Better – Preferred Customer – save 10% on Guest Pricing
Best – Subscription Rewards – save 25% on Guest Pricing
Plus, there's more to Subscription Rewards than ever before. Not only do you get the best pricing, you can also take advantage of free shipping.
When New Customers enrol with Subscription Rewards on their initial order, they will receive free shipping on their first order, regardless of basket size.
For ongoing Subscription Rewards orders, Customers enjoy free shipping on qualifying purchases. To see the minimum order amount for free shipping in your country of residence, please click here.
So choose Subscription Rewards, its fully flexible with no lock-ins and you cancel any time!
For ongoing Subscription Rewards orders you can enjoy free shipping on qualifying purchases. To see the minimum order amount for free shipping in your country of residence, please see the table below. Please note: Shipping rates on non Subscription Rewards orders remain unchanged.